This is my list of favorites from the year. It's not restricted to items that just came out in 2011. It's a list of favorite media that I consumed within 2011. Click on the links to see or hear.
Nurses – Dracula
I know, I know, I mixed this record but it's my favorite record of the year. I very rarely listen to final products when they come in, because I've already heard them 100 times. I placed it on the turntable to see what the vinyl master sounded like. All of a sudden, it was stuck there for a month. I think I played it at least 3 times a day for 2 weeks. That never happens. This is the new pop. Yeah, It's poppy, hand crafted songs. It's also very strange. The instrumentation is hard to figure out. The vocal style is reminiscent, yet totally unique. You've not heard music like this because it's current.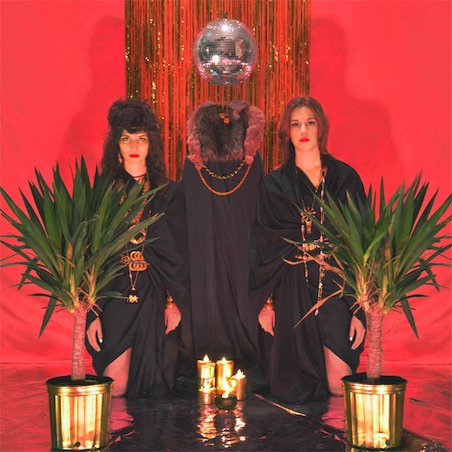 Prince Rama – Trust Now
Yep! I produced this. I know, I know, but listen, this record is the shit! It's a power duo! So many influences from around the world, all distilled into this keyboard/drum duo. It's truly an American record with it's melting pot of sound, structure and concept. Funny thing is that this was mastered at the same place as Nurses, So I wanted to hear the vinyl master and BAM! I'm listening to it everyday. I guess a good record you never get tired of hearing.
Prince Rama – 15 Minute Exorcise VHS.
Continuing on the Prince Rama love, this VHS came out with a cassette of the music too. It's supposed to be a homage or a distillation of 80's work out videos but with a slightly darker bent. They had an installation for this in which they did a 15 minute work out every hour for 8 hours! Ha! Proof of concept.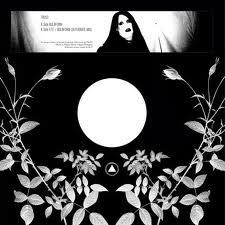 Trust – Bulbform
More power duo stuff from this Toronto group. I heard them on the Sacred Bones compilation that came out on Record Store Day. I was duly impressed and proceeded to buy all their records. This particular 12″ really did it for me. It's a retro sound for sure, but this is what the kids are in to these days. Thank God!
Sacred Bones – Todo Meuere Volume 1
I love label compilations. It was one way to sample a label's wares in the day. The entire A Side of this comp is fantastic! Moon Duo, Gary War, Trust, and Pop 1280. All good all the time. It was also a brilliant marketing move because it made me go spend a ton of money buying the records of these bands.
David Lynch – Crazy Clown Time
I had serious reservations about this record. They issued a song early in the year (New Day) which was so pathetically bad and boring that I felt that Lynch had possibly laid a dud. When the record was announced, they issued little 90 sec snippets of the record to entice the listener. The first one was total fucking brilliance! Made me think twice about my reservations. The second day was that god damn New Day song. FUCK! Day three revealed another gem. SOLD! It's a great record. Truly. There are some really weird things on it as you would expect and some lame things, but generally, it's a great record and just makes me want to produce the next one even more. Just to take it further.
The Residents – Randy's Ghost Stories DVD
The Residents were on a roll this year. This dvd, a tour and a new record. All fabulous. This DVD is great because it's that familiar Residents dark musical scape with new Porno Graphics video! Really strange and weird and very satisfying.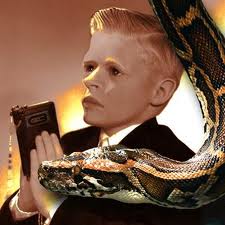 The Residents – Coochie Brake (special edition)
Then you got this record. Their first new record in several years. This is actually a pre-release edition, that has an extra CD. The actual record doesn't come out until Feb. I don't know what it is, they really know how to set a mood and an atmosphere in their music. I really like it.
The Residents – The River of Hades
Then we have this CD-R that came out at the end of the year. It had been previously issued digitally, but I probably didn't listen to that version. This was physical. The idea was to have an art show and have different musical passages come out of different speakers (I know, it's not new) but if this CD-R is what it might have sounded like… then I would have been in the gallery for a couple days easy!!!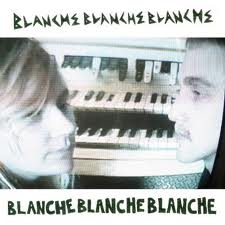 Blanche Blanche Blanche – Blanche Blanche Blanche 7″
There is this weird label out in Northampton, MA called Feeding Tube. I got an email promo for this 7″ with a video attached. The video sold me. They do this with a single keyboard and a 4 track cassette recorder. So old school, so satisfying. I'm telling you…this is what the kids are in to these days.
Posies – Blood/Candy
OK, this came out last year, but WOW! What a great record! I realized that I love hearing Ken sing and I love his songwriting. This record sounds like all the influences you would expect. You got your Beatles, your ELO, your Redd Kross, your Supertramp, your Styx, your Sweet, your …
Moira Scar – Slink to Intensity
I was asked to do a show with this band and the request came in the form of a video. I thought that I needed to, at least, SEE this. It's fantastic and exactly what I thought it would be. It's more SF damage with a little Pussy Galore thrown in. I bought the LP and the cassette and look forward to more.
Hypatia Lake – Oroboros
Yep, recorded it! But get this, Lance calls and says, "I want to do a record in the style of a classic Black Sabbath record". I'm sold right there, but it gets even weirder. It sounds like a classic Black Sabbath record, recorded by me in 2011! AND it only took 5 days, start to finish. Suck it!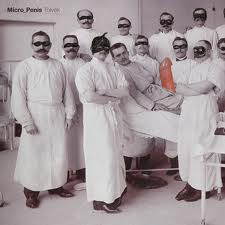 Micro penis – Tolvek
There is a podcast that I subscribe to called The Sound Projector. On this particular program, Ed played a cut from this record and then announced that all the members had been in mental institutions at one point or another. Well that sold me right there, but there's more. It sounds like an excellent cut up or musique concrete of the sounds of the mental ward as heard by the patients. So great!!! Proof of Concept.
Frank Zappa – Carnegie Hall
I love Zappa. This 4 CD set is priceless. Fantastic concert from Oct 11th 1971. Man, Flo and Eddie are on FIRE!
Permanent Makeup – Permanent Makeup
Played a show with them in Florida and was floored. It's got all the energy of my youth and sounds like the Minutemen from time to time.
Amon Tobin – ISAM
I've been a long time fan of Amon Tobin but had lost track. I knew people who went to see ISAM live (wish I had known) and they go on and on about how great it is. I buy the record and think…"Wow this is really great" but I can't imagine most of the people there actually thinking the music is good. It's just too weird. It does show how you can mask ultra strangeness in amazing visuals and your general public will go for it. I commend Amon for pushing the limit once again and look forward to working with him one day.
Portable Shrines Magic Sound Theater Vol 1
What's with all this psychedelic hippy shit all of a sudden? I'll tell you what…it's really good and this is what the kids are in to.
The Turtles – Battle of the Bands
You know I love Zappa! Wait, uh, this is Flo and Eddie before Zappa. One of my first records was "Happy Together", but Turtles records don't come around very often and when they do, they have a high price. I finally found this for reasonable and it's fantastic! They do different songs for each band. They have all the bands listed on the inside and they are all different music styles. Proof of Concept.
Performance – OST
Now what's this hippy shit? Man, I gotta see this film.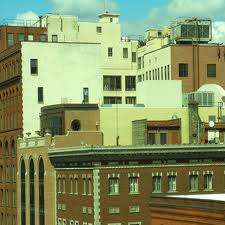 Dada Trash Collage and Bear Ears – Ambitious Out of Control
Ultimate Proof of Concept. It's an LP that comes with a CD of the LP plus a DVD that has a film on it with no sound. You gotta play the record and watch the film. Brilliant!
Fantastic!
Sisty Uglers